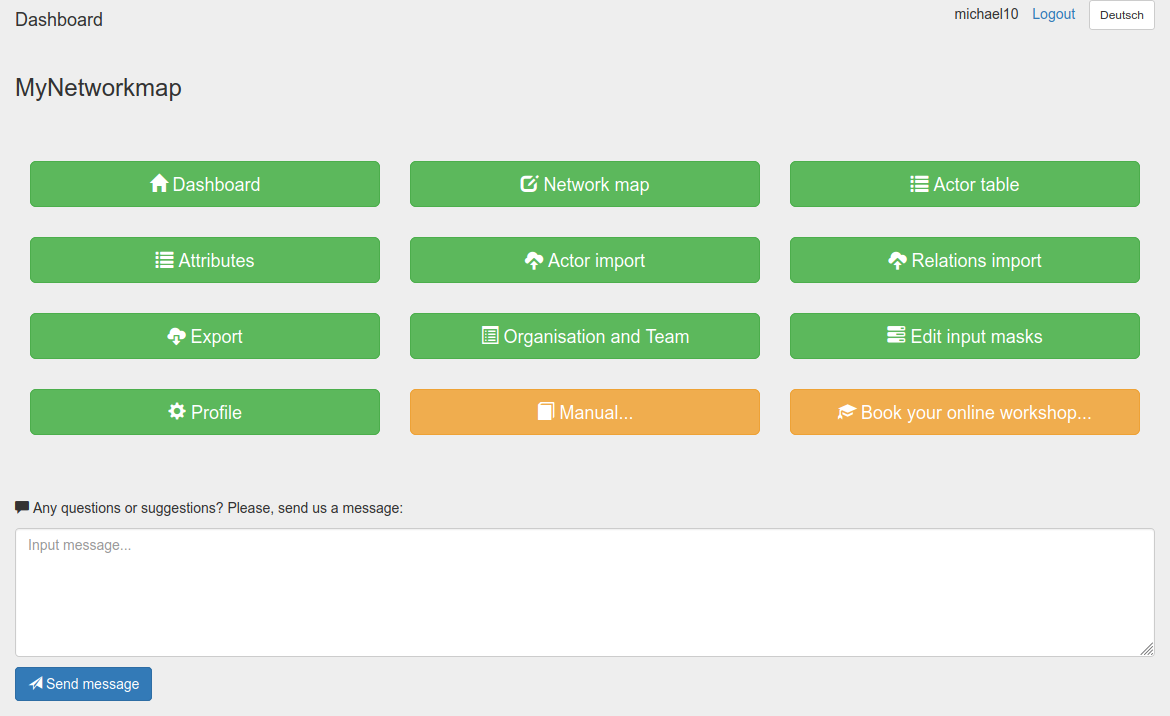 Dashboard
The dashboard shows your current modules, the manual, the possibility to book an online course and you can send  a message to the MyNetworkmap team (e.g. for support requests, wishes and suggestions).
Network map
The network map module allows you to visualize and analyse networks (eg. ego centric or complete networks).
Actor table
The actor table module gives you an overview of all your network actors and the network relations between your network actors.
Attributes
The attributes module allows you to add new actor properties and relation properties.
Actor import
In the actor import module you can import actor data from external file sources.
Relations import
In the relations import module you can import relation data from external file sources.
Export
The export module allows the export of actor data, relational data and network data.
Organization and Team
The organization and team module allows you to register your organization and to upgrade your account to add more team members.
Edit input mask
In this module you can configure your own input dialog.
Profile
In the profile module you change your login data.
Manual
The MyNetworkmap manual.
Book your online workshop
Learn together with a trainer how to use our tool optimally for your work.
Send message
Here you can send us a message. Do you have suggestions for improvement or do you need support? Then simply send us a message. We look forward to hearing from you.