How to create an online ego-centered network questionnaire with MyNetworkmap.
With MyNetworkmap you can create and run online surveys. The tool is especially suitable for ego-centered network surveys.
How to create your own survey you will learn now in the following text.
Please, login to MyNetworkmap. If you don't have an account, you can register for free (see https://mynetworkmap.com)
After you logged in, please, open the module "online Survey".
Input a name for the new questionnaire in the field "New questionnaire" and click on "Create":

Now, add your first page:
Click on the "+" button:

Choose the option "Display a text".
Enter a text to be displayed: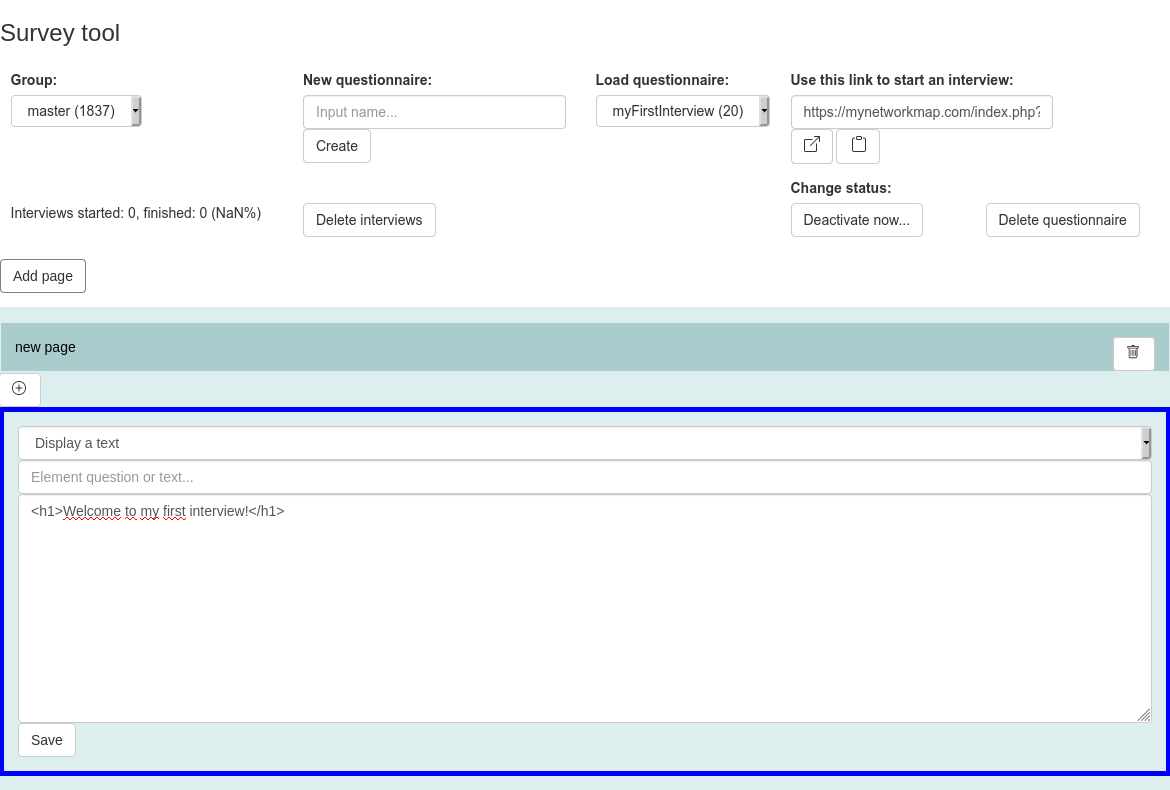 Click on "Save".

Next step: add an ego question.
Add a new page (by clicking on "Add page") and click the "+" button there.
Select "Ego: single_select: radiobox":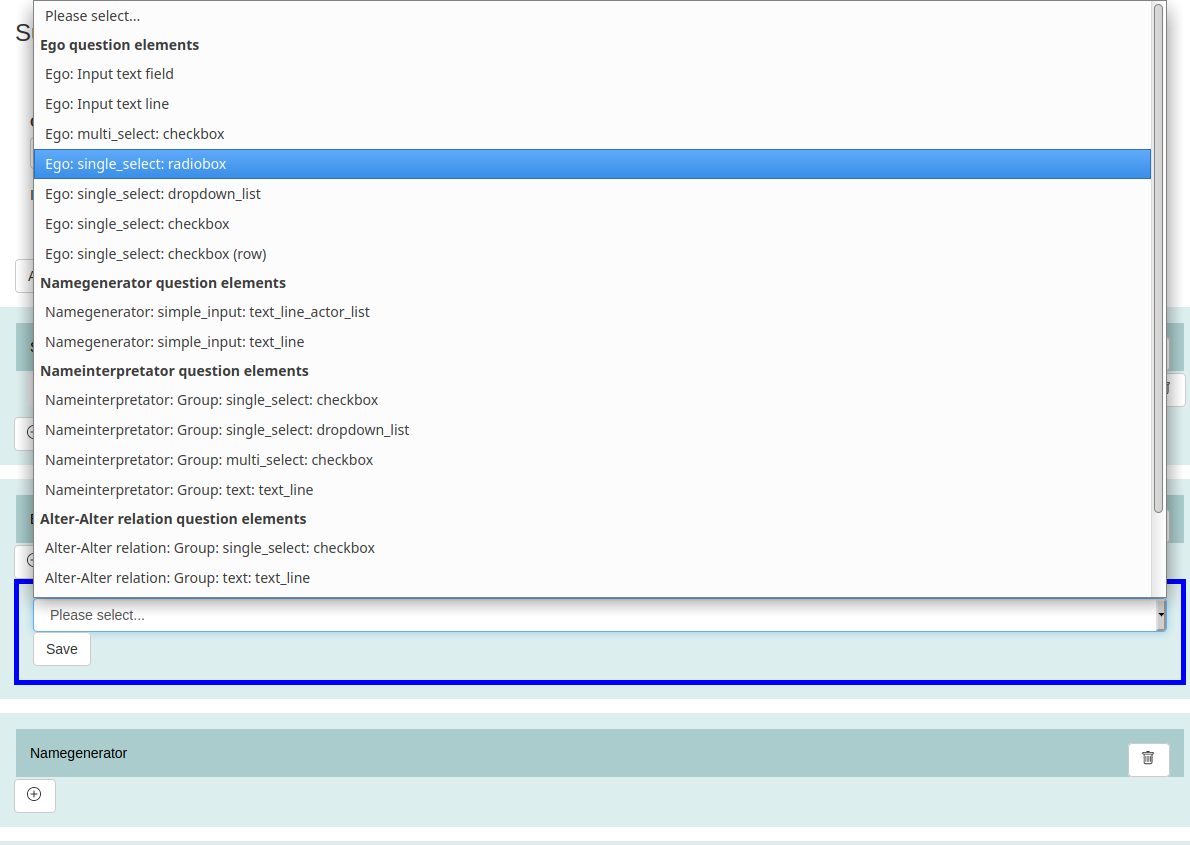 Create a new actor attribute: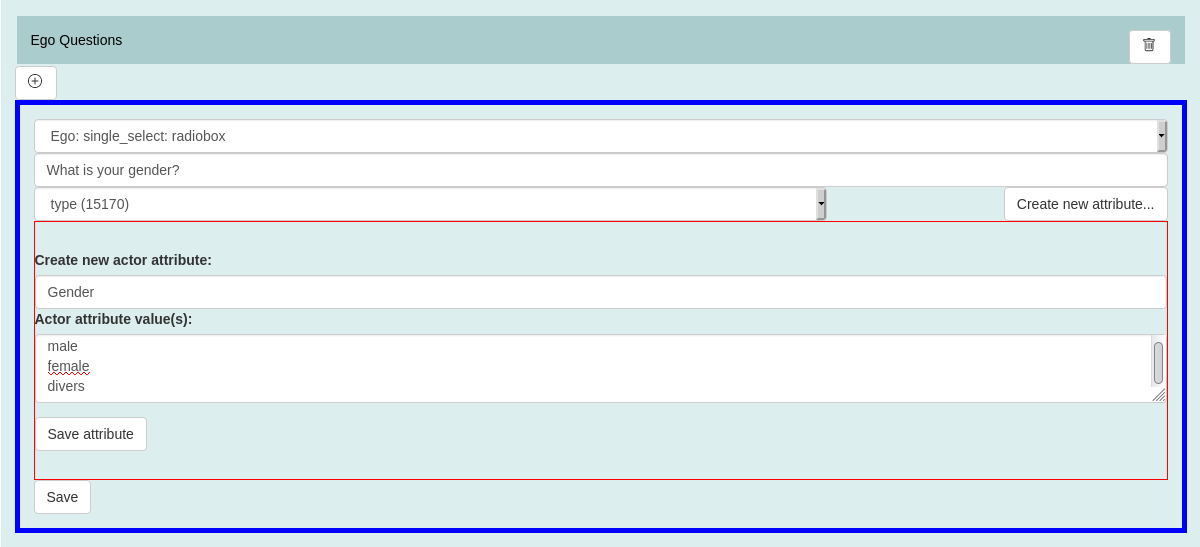 Click on "Save attribute" and after that click on "Save".
The next step is: add a namegenerator element: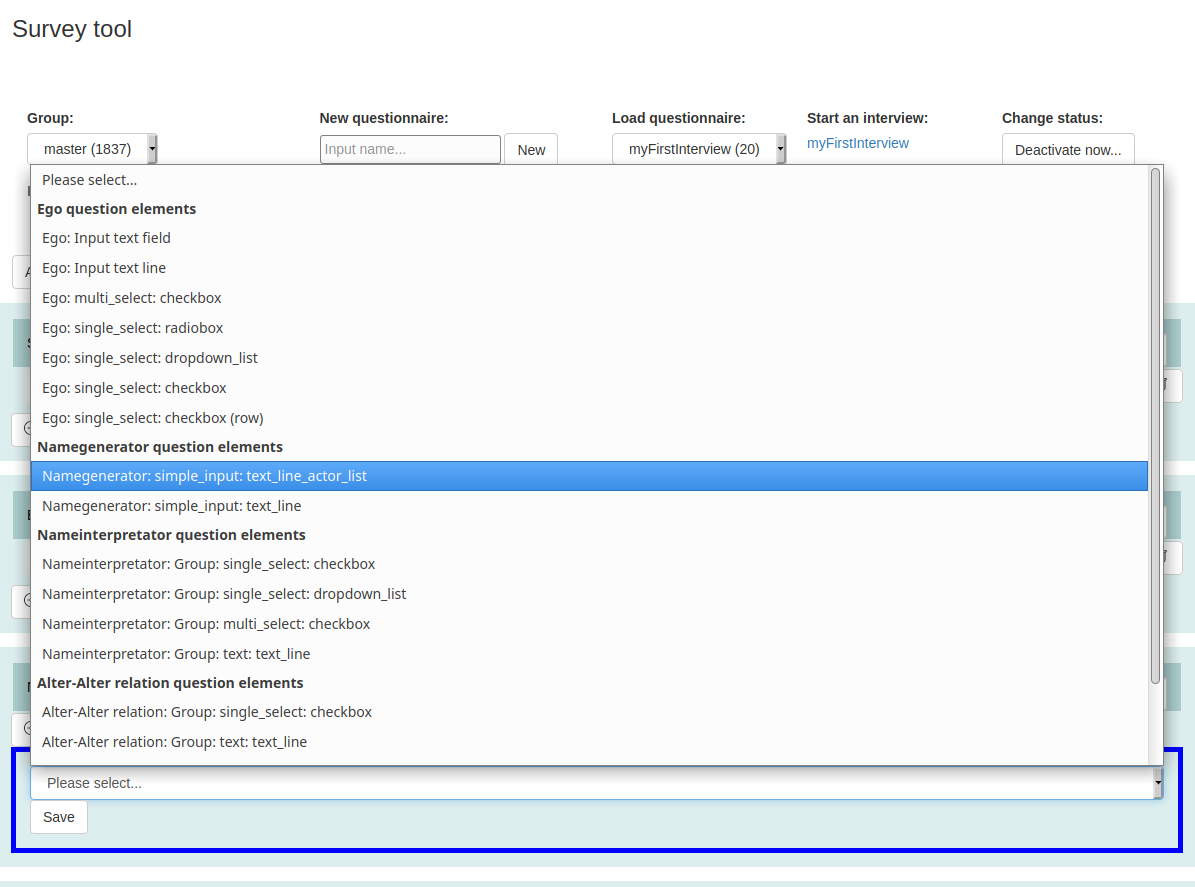 Input your namegenerator question and select a attribute for the alteri name: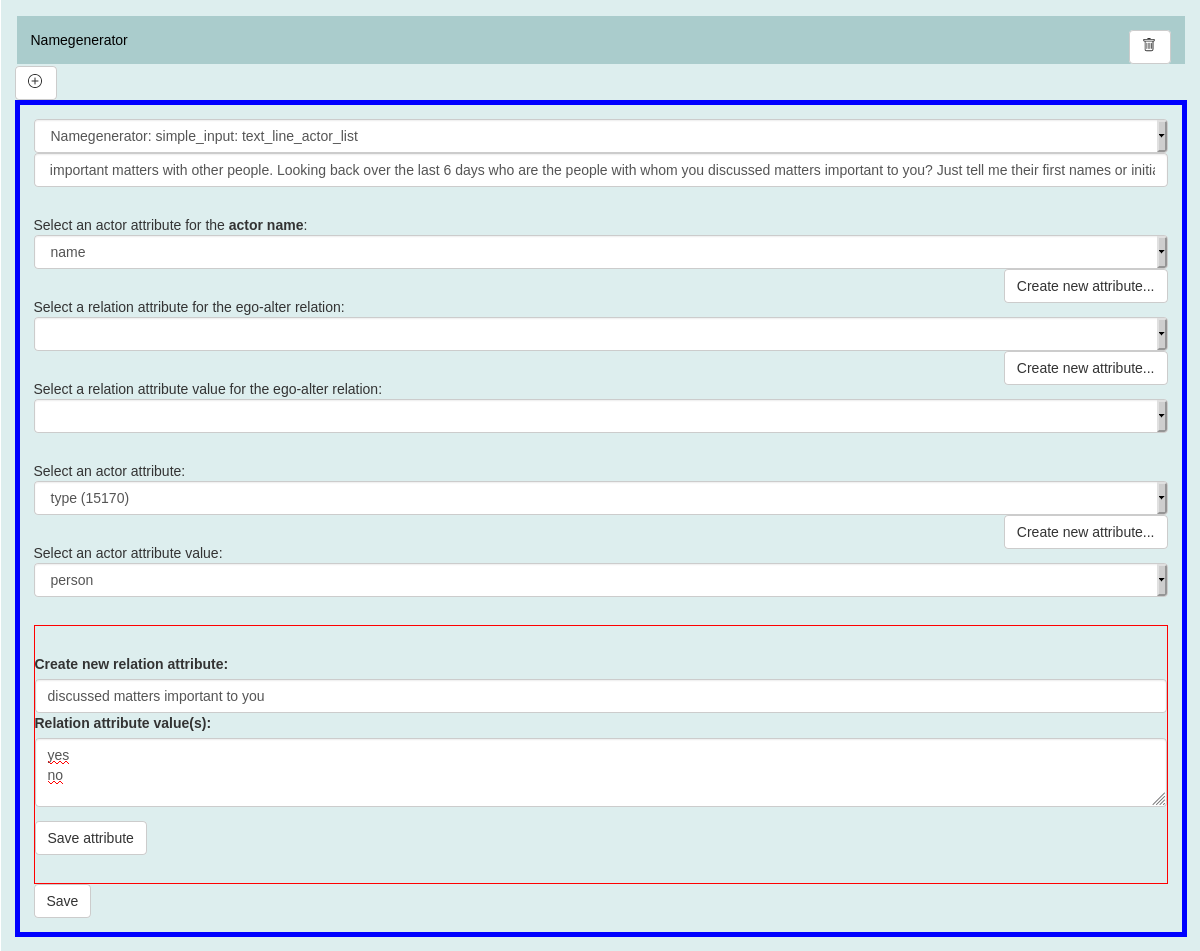 Create a new relation attribute. The relation will be created  in the interview between ego and alter and will help to identify all alteri of one ego.
After that: create a new actor attribute. Each actor will be assigned the attribute with the corresponding attribute value. Thus, the actors can be identified afterwards, which were collected by the corresponding name generator.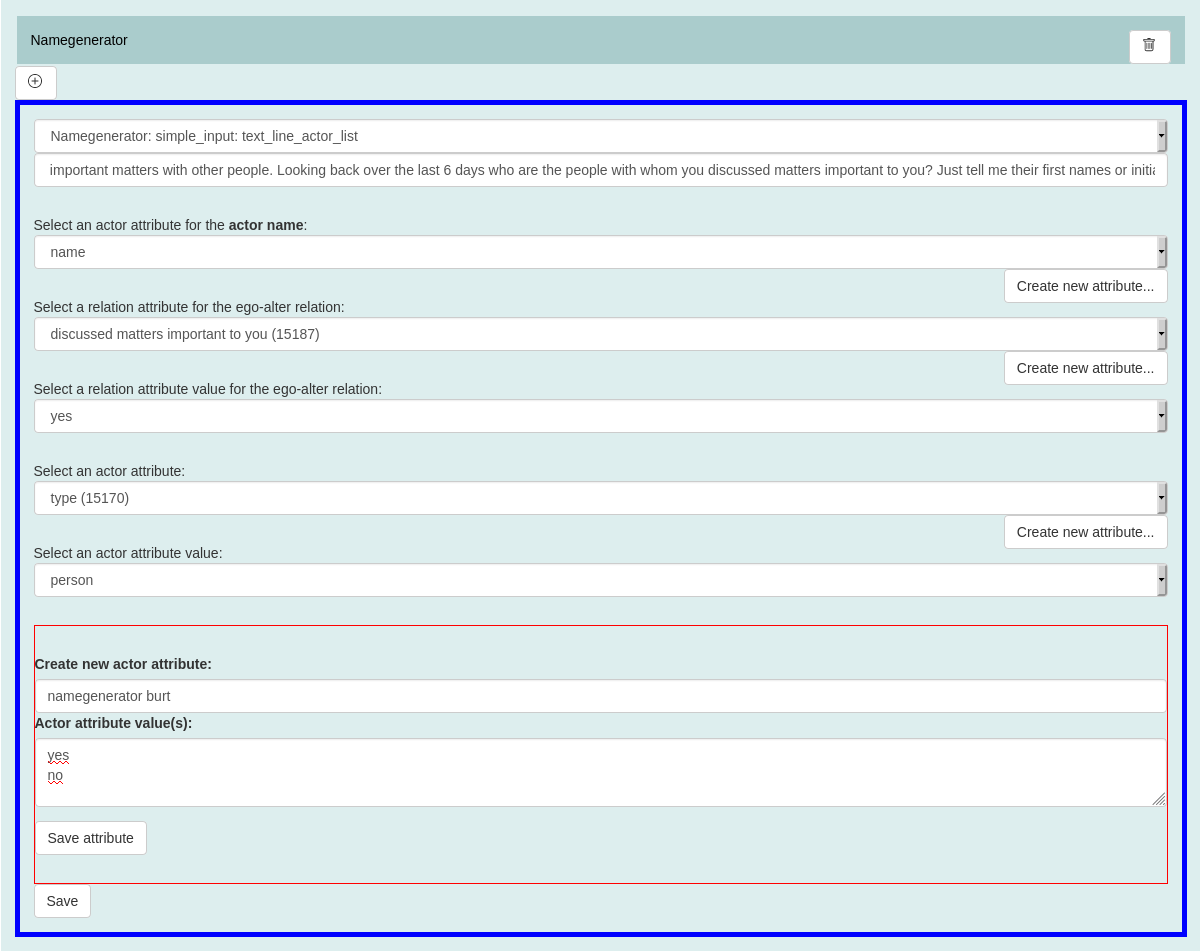 Click on "Save attribute" and after that click on "Save".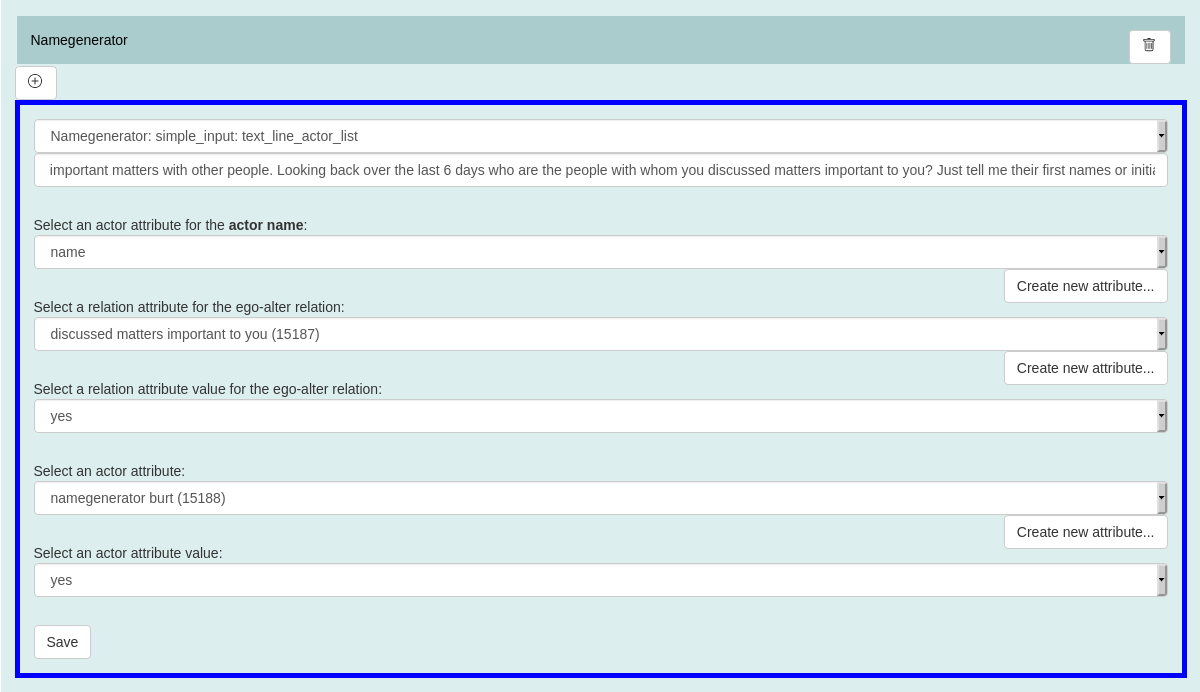 Now we add a nameinterpretator element to our questionnaire: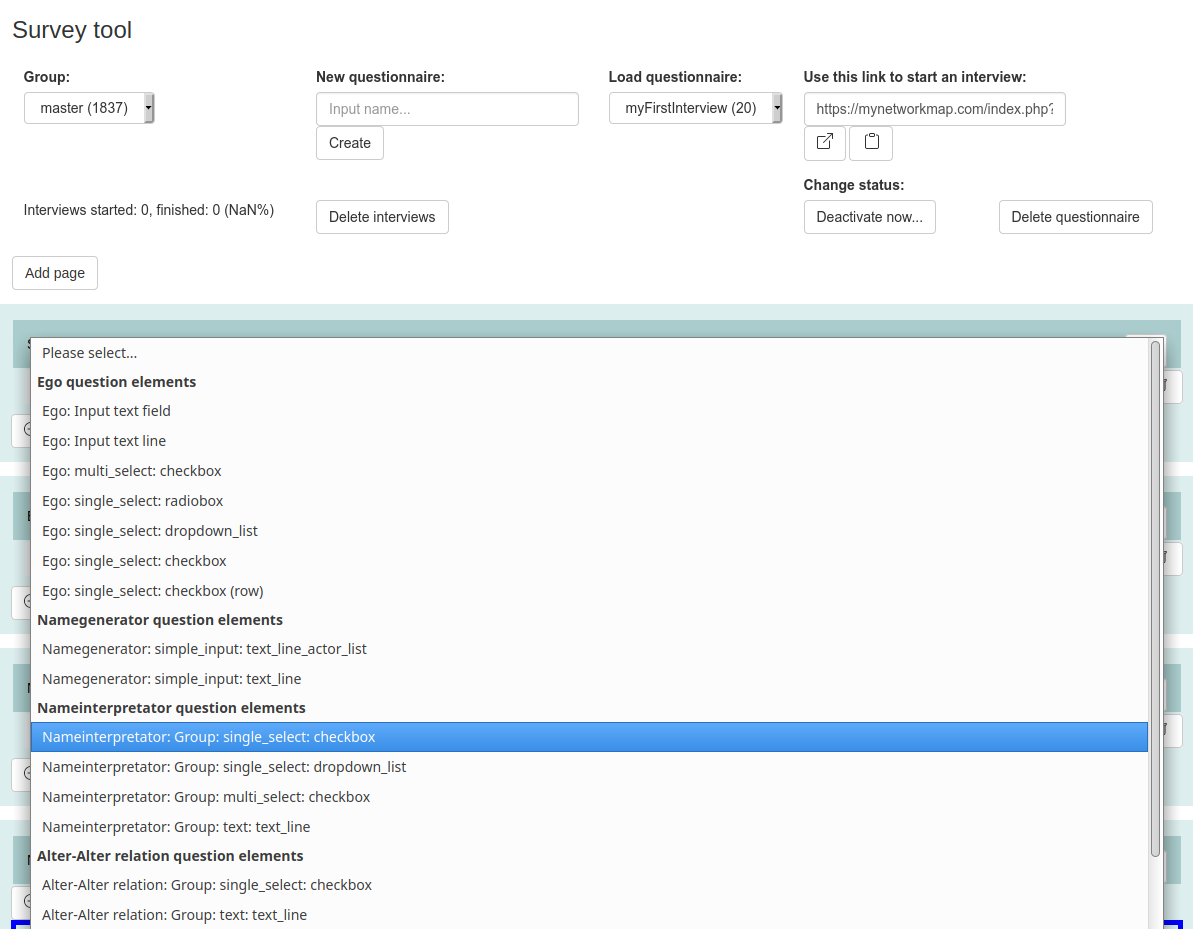 Input a question and select the attributes for the actor name and a relation filter attribute. Please, set also an attribute for the nameinterpretor question (eg. Gender):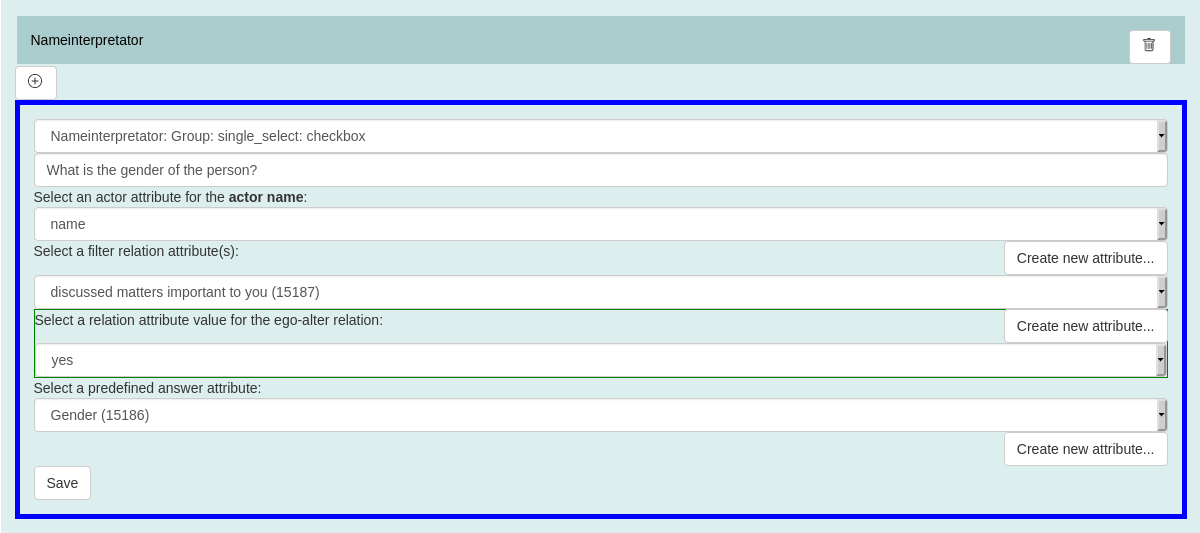 For the collection of the relations between the persons we add an alter-alter relation element now: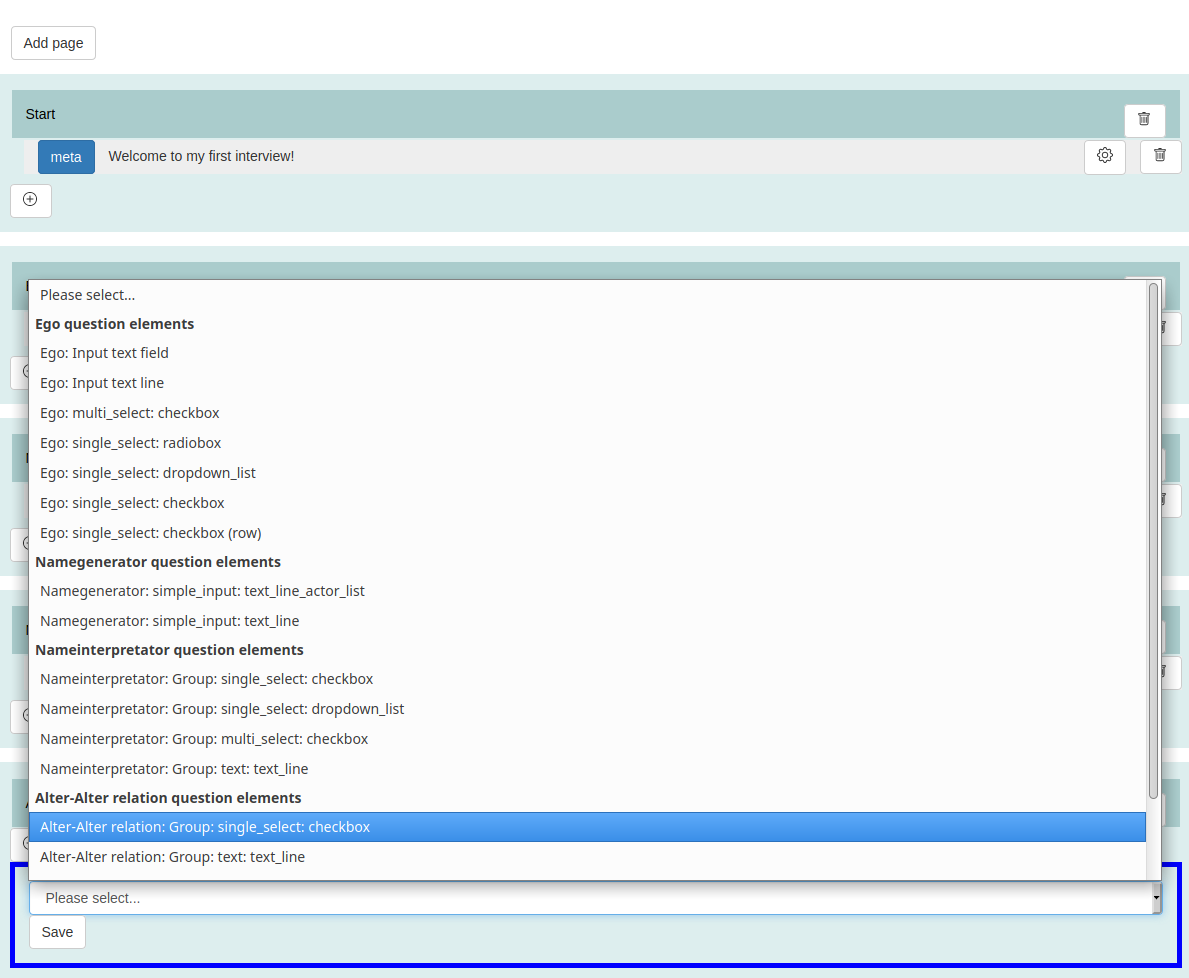 Input a question, an attribute containing the alter names (eg. name), an ego-alter relation filter and a predefined answer for the relations between the alteri: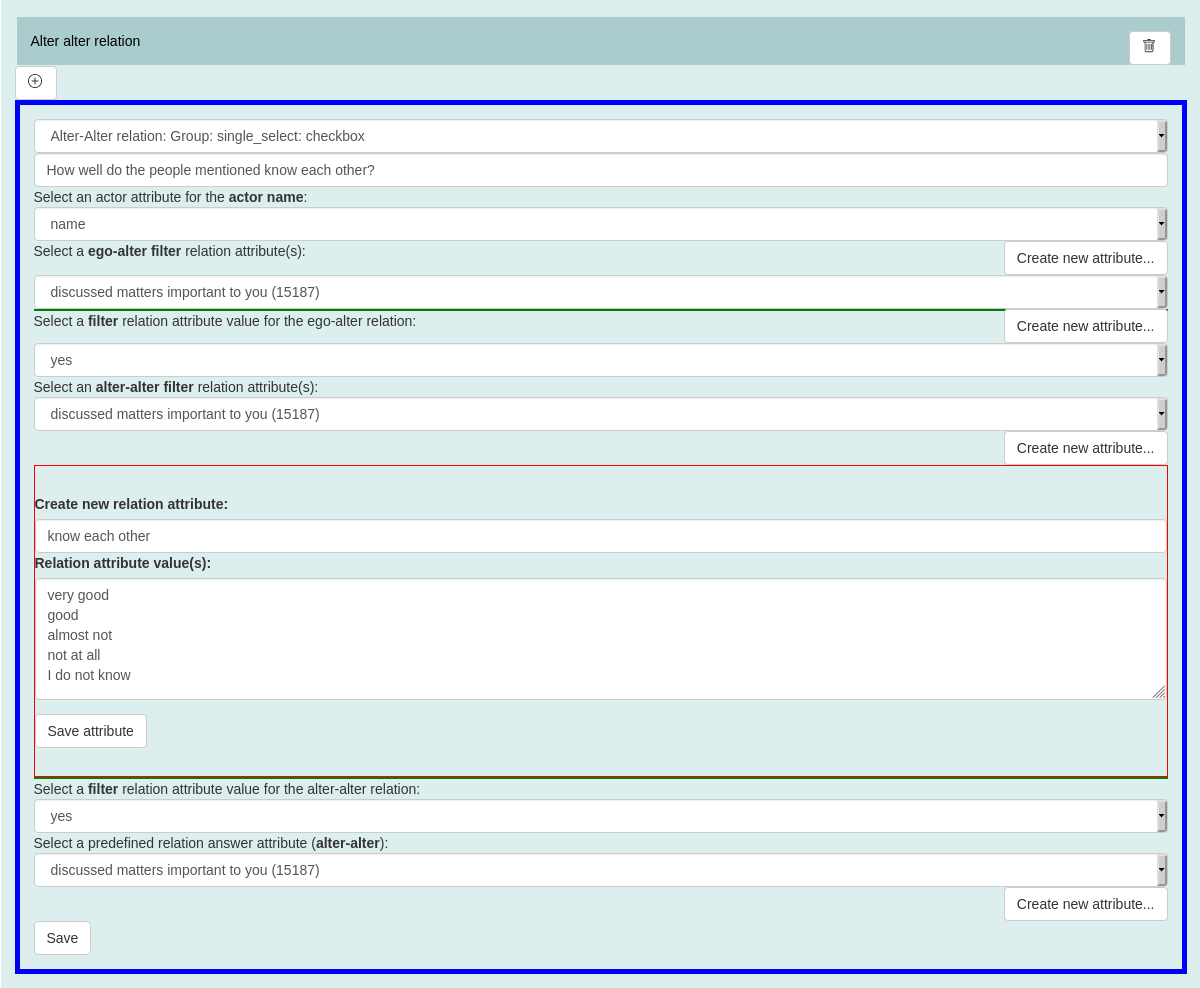 Here you can see the entire list of questions: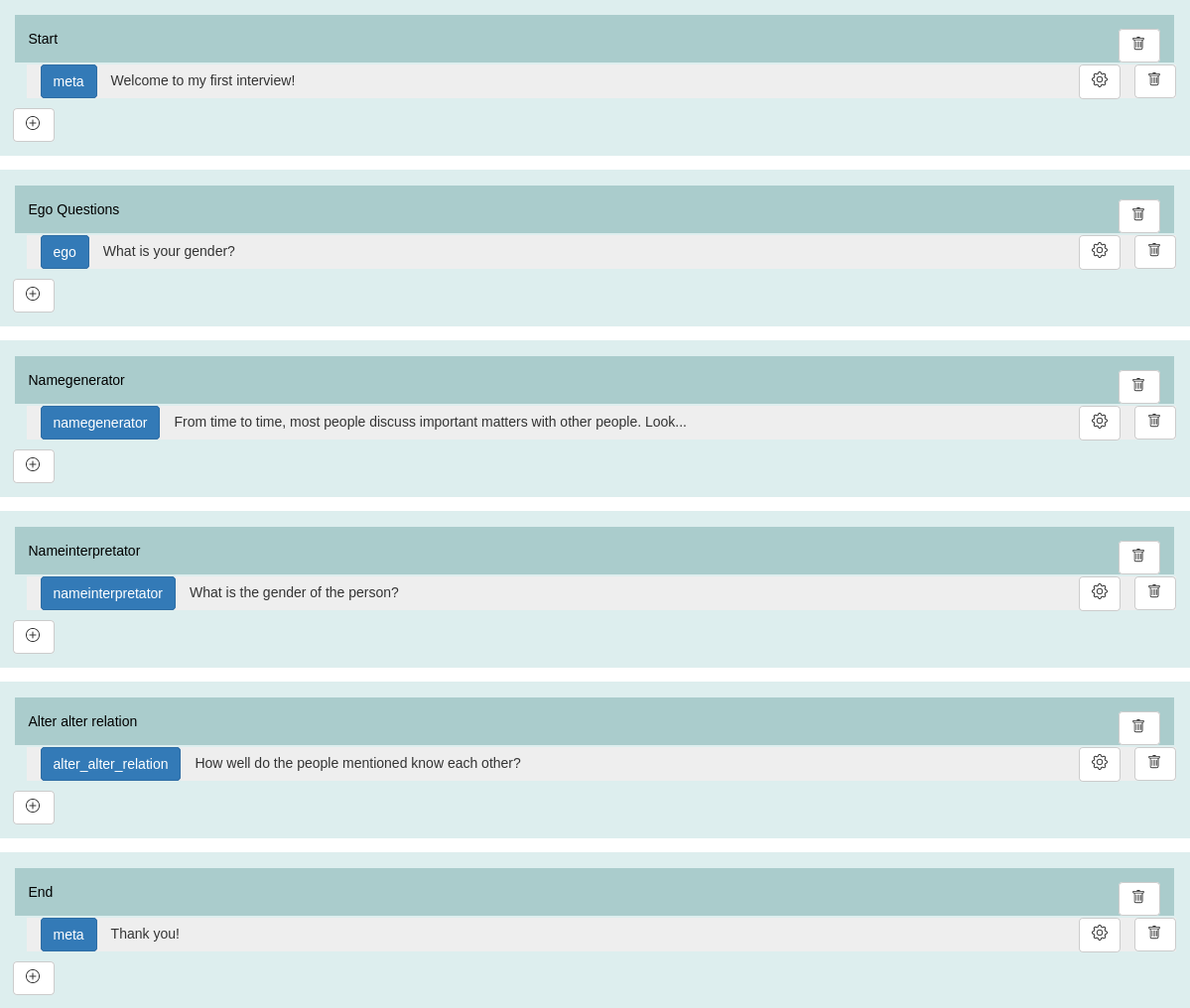 Start an interview
Click on the button for opening an interview or copy the link from "" into your browser address field.
Important: If you would like to send the questionnaire link to your interview participants, always use the link from "".
When an interview participant open this link, MyNetworkmap will redirect to an individual link. This link is then only for the specific interview participant!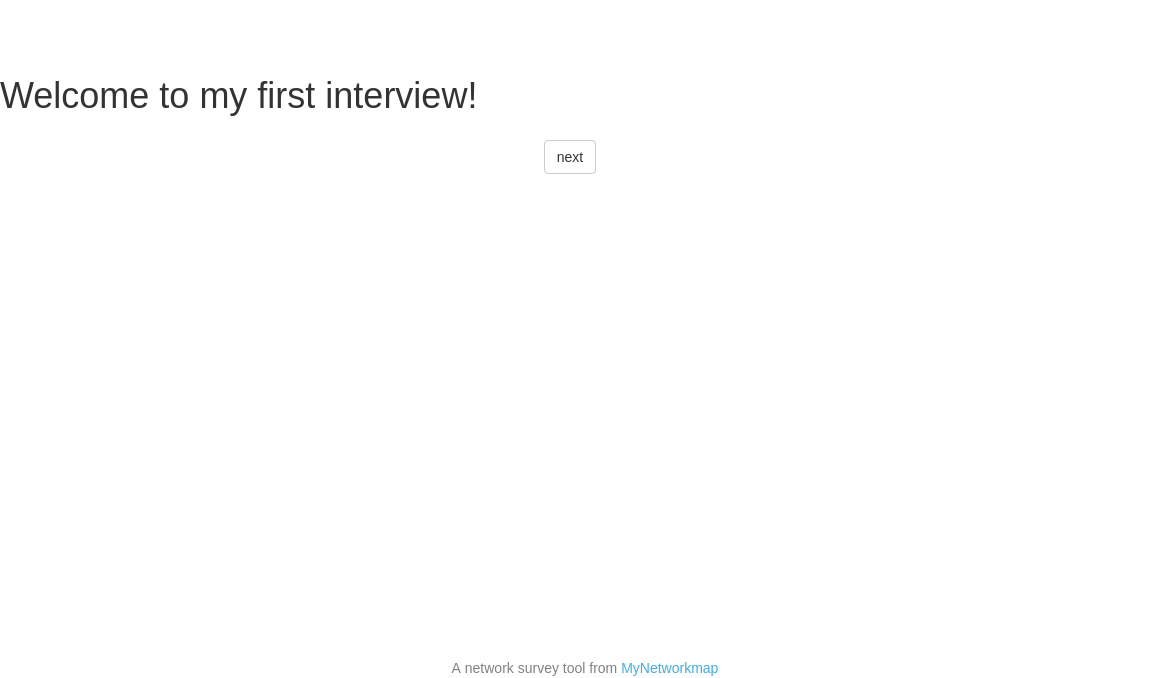 Ego question: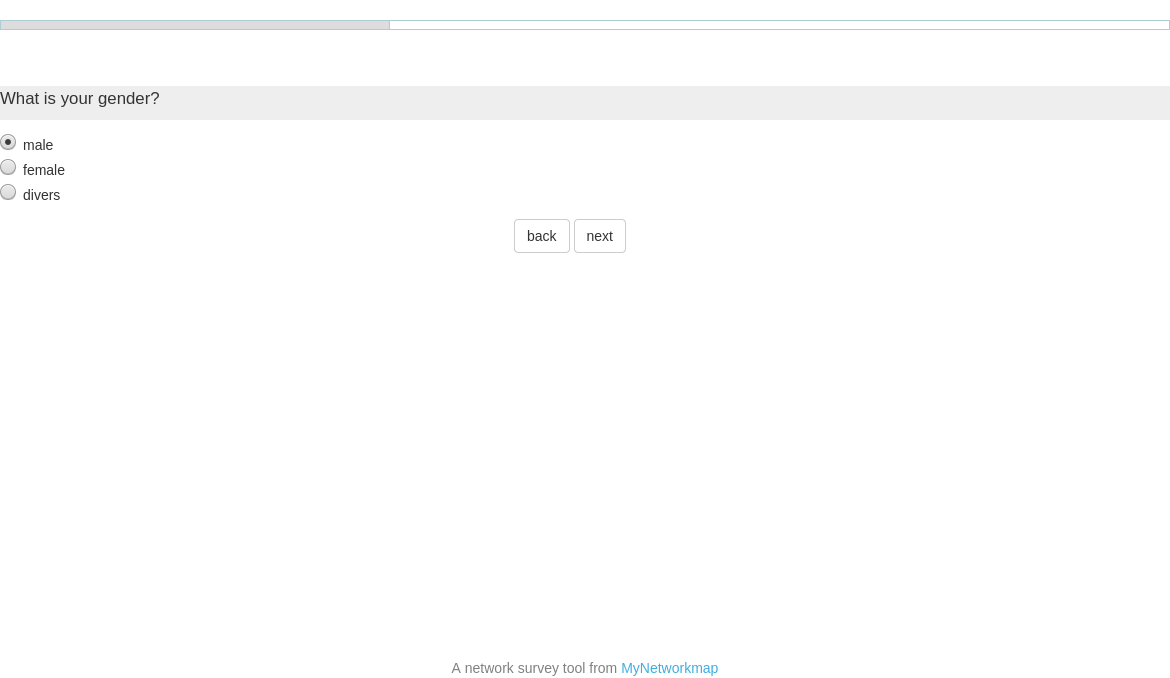 Namegenerator: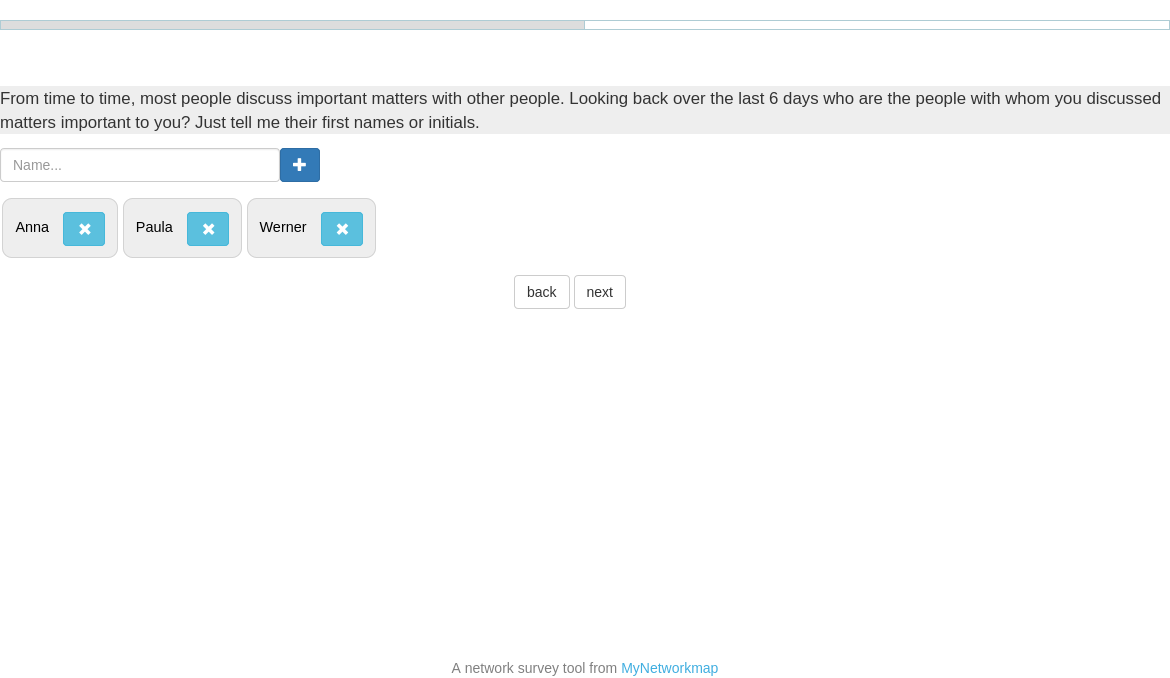 Nameinterpretator: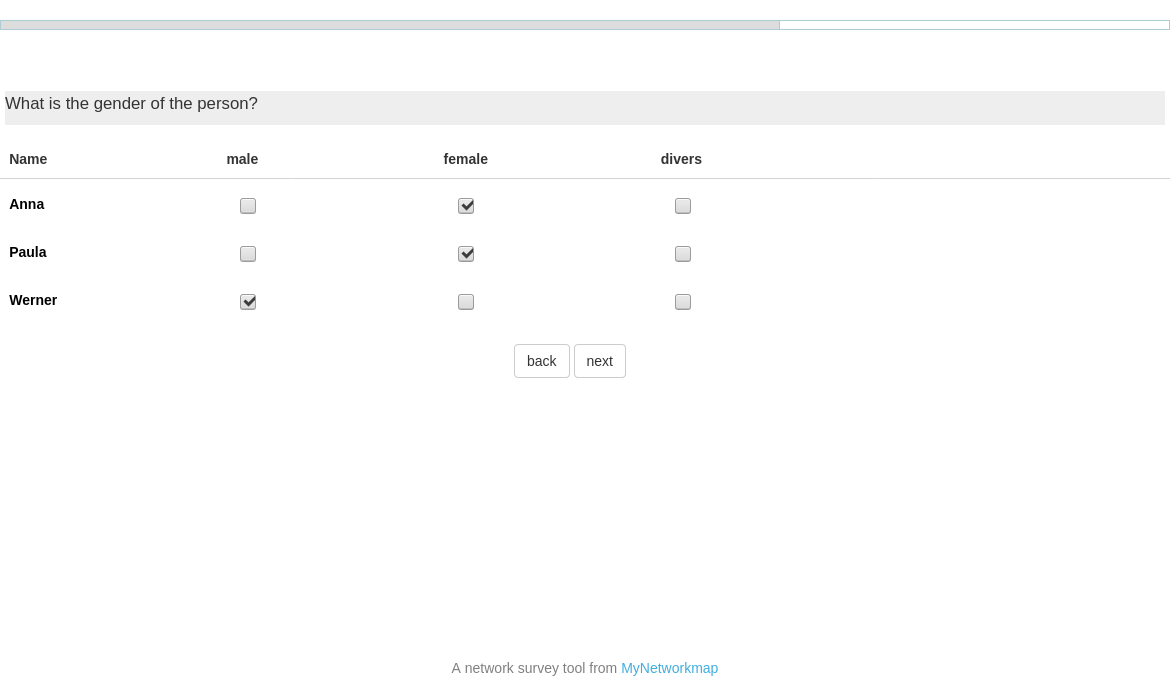 Alter-alter question: Show the interview data results
All interview data can be viewed at any time in the record table module.
Each actor (ego or alter) has an additional attribute (eg. survey_myFirstinterview). With this attribute you can then see with which survey the specific actor was collected.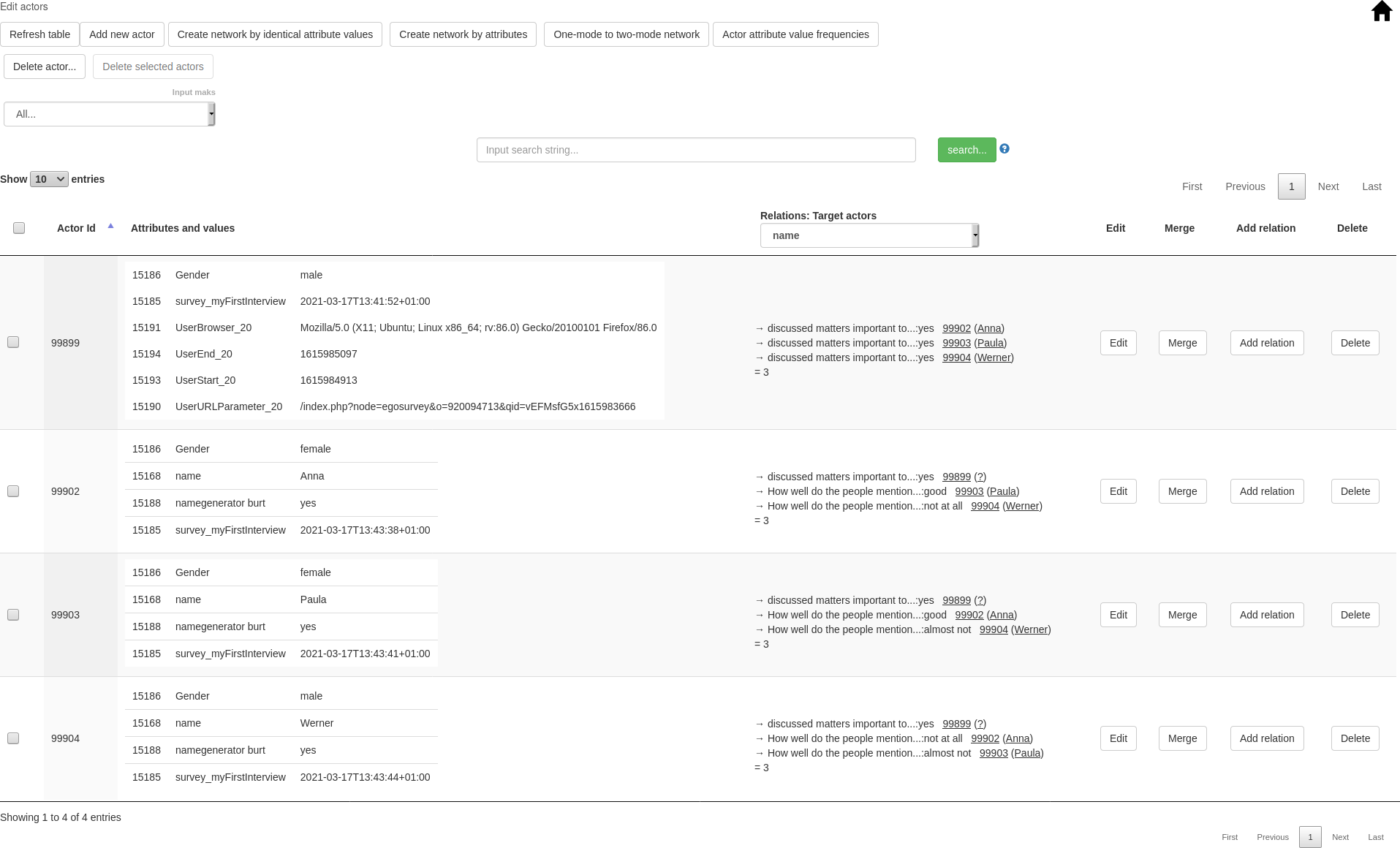 The actor data and the relation data can be exported also (see export modules).